Domain Name Service
OTS Data Center Operations Directory Services is the registered authority for the louisiana.gov, la.gov and state.la.us domains and provides subdomains delegated under these to federal, state and local agencies in Louisiana.
OTS maintains and updates existing state.la.us delegations as necessary; however, as of June 2006, OTS no longer delegates new state.la.us subdomains.
OTS has established the louisiana.gov domain as the brand for state agency Uniform Resource Locators (i.e., URLs) in order to provide Louisiana e-services in a uniform and efficient manner that is consistent with the practices of other state and local government entities. The domain la.gov is also to be used for public web sites for public convenience. The louisiana.gov and la.gov domains shall be used by agencies as their published public web site addresses, and these domains may only be used by state agencies.
Additional information is provided below. If you need assistance with this service, please contact ​Directory Services at dnsrequests@la.gov.
All agencies under the authority of OTS (see La. R.S. 39:15.1-15.3) must comply with established naming standards. Agencies which are not under the authority of OTS per La. R.S. 39:15.1-15.3 are encouraged to comply.
A summary of the standard pertaining to domain names is as follows:
The louisiana.gov domain shall be used by agencies publishing new public web site addresses and may only be used by state agencies. The URL for an agency's public web site must be accessible using all of the following:

agency.louisiana.gov
www.agency.louisiana.gov
agency.la.gov
www.agency.la.gov

Agency branding requests must be approved by the CIO and will only be permitted as an alias to the agency name. For example, travel.louisiana.gov could be an approved alias for Culture, Recreation and Tourism, where the primary agency name may be crt.louisiana.gov.
Only agencies participating in the Division of Administration Statewide Email system will be allowed to utilize la.gov in their e-mail addressing scheme (e.g., john.smith@la.gov). Agencies which maintain their own email system outside the Division of Administration Statewide Email system may use agency.la.gov addressing.
Organizations requesting a new subdomain name or modifications to existing subdomains under louisiana.gov, la.gov, or state.la.us must submit the NS-39 Domain Name Service Request Form to OTS.
The Fully Qualified Domain Name is the requested subdomain name and the parent domain separated by a dot (e.g., myagency.la.gov, not www.myagency.la.gov).
The primary and secondary DNS server IP addresses must be valid, publicly accessible IP addresses.
The hosts' addresses must be valid, publicly accessible IP addresses.
OTS is authoritative for the inverse domains of all IP blocks owned and managed by OTS. Inverse delegation allows DNS capable devices on the World Wide Web to map an IP address to the nameserver responsible for that class of IP addresses and is required by some applications and for communication with some hosts.
When OTS IP address space is assigned to subscribers, if possible, OTS delegates the reverse domain to the customer for their own management. However, OTS will provide inverse DNS service in some cases, such as:
OTS IP subnet assigned to agency is a partial class C (i.e., subnet masks smaller than /24)
Agency that is assigned IP addresses by OTS does not manage their own DNS server, and agency only requires a few records that are not expected to require frequent updates
OTS can only provide inverse DNS for OTS-owned IP subnets. For additional information regarding IP address assignments and IN-ADDR.APRA domains, go to http://www.arin.net/.
There is no charge for this service
Requests for New or Changes to Existing Domains Hosted by the OTS DNS Server
Requests for new or changes to existing domains hosted by the OTS DNS server such as inverse domains of partial class C subnets and "seasonal" or temporary subdomains requested by DOA agencies (e.g., hurricane.louisiana.gov) should be made using the NS-39 Domain Name Service Request Form; for changes to OTS hosted domains:
Name the affected domain in the Fully Qualified Domain Name field
Specify the OTS nameserver in the primary DNS server hostname/IP address fields
List the records to be created or modified in the comments field
An OTS staff member will contact the requesting agency to confirm the additions or changes to be made within three business days. Delegation of new la.gov subdomains or modifications to existing la.gov subdomains may require additional time to process due to the participation of another state agency, the Department of Public Safety, in the administration of la.gov.
Additionally, OTS requests submission of a statement verifying the accuracy of the information and request to process. The purpose of this is to prevent any intentional or unintentional misrepresentation of information and to certify full knowledge and consent of the organization named in the submitted request template. The statement should be printed on the organization's letterhead and signed by the administrative contact listed on the submitted request and may be emailed to dnsrequests@la.gov.
Secondary Name Service
The OTS domain nameserver may be configured to act as a secondary or slave nameserver only for domains registered to OTS customers. OTS customers requesting secondary name service must submit the subdomain request as directed above. The request must include the fully qualified domain name (e.g., myagency.la.gov, not www.myagency.la.gov) and the hostname and IP address of the primary nameserver from which zone data will be transferred.
Related Information
Questions regarding the availability of namespace under alternative domains should be directed to the appropriate authority. The websites hosted by the .US domain and the .GOV domain provide information on domain registration.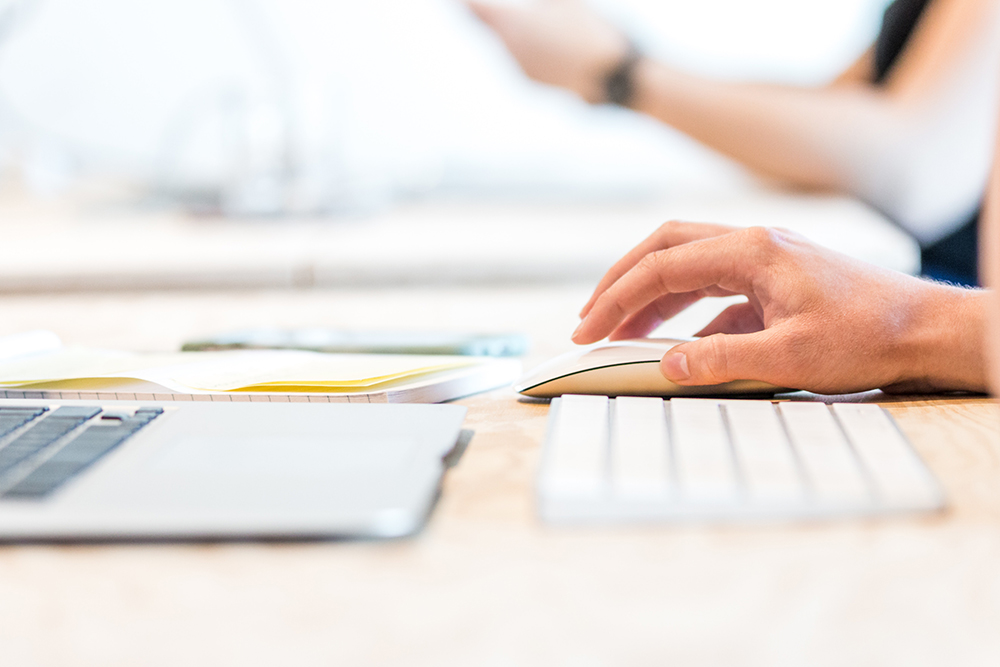 Telecom Coordinator
Quick Links